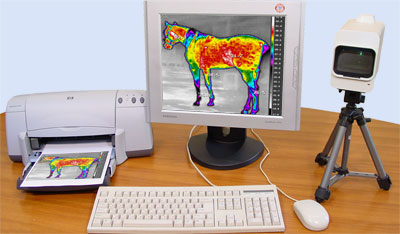 Sofware
IRTIS software package is easy to operate in the field conditions.

It is included in the standard set of the IR-system of the IRTIS-200, and contains a driver to control the IR-camera.

It provides the visualisation, analysis, processing, recording, viewing, and printing of thermograms within the limits sufficient for effective operation of the IR-system.
IR-camera software driver
Provides data acquisition and real-time visualisation of thermal images
Displaying the max, min and average temperature in frame
Stop frame mode for preliminary analysis of thermograms
Recording of Dynamic Thermal Imaging film
Saving of thermal images to file
Temperature measurement mode
Autotuning of dynamic temperature range
Entering the emissivity
Choice of palettes
Time summation mode
Thermal image analysis options
Viewing of thermograms in a polyscreen or full-screen mode
Measurement of an absolute temperature in a point or zone
Plotting of thermoprofiles in any section
Plotting of isotherms
Plotting of temperature versus time
for Dynamic Thermal Imaging film
Thermograms printing and report generation
Support functions
Directory listing
File listing
File copying utilities
User defined setup
Choice of palettes
Choice of screen modes
Post-processing options
Smoothing
Sharpening
Contrasting
Cutting
Rotation
Color correction
Special processing
Image conversion to PCX-format
Printing